Robert is currently the Production Manager for Auckland Theatre Company. In this role Robert is responsible for the realization of ATC productions; liaising between designers, suppliers, venues, and company staff to ensure performances are staged to the highest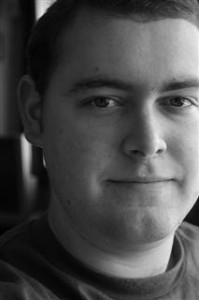 standards. Robert returns to ATC in a different capacity from his early career (below), having demonstrated management and organization skills, theatre production knowledge, and the ability to work across multiple projects at any given time.
Prior to this, Robert oversaw  and taught into the Production Design & Management Major of the Bachelor of Performing and Screen Arts at Unitec Institute of Technology, specifically the Lighting, Sound, and Stage Management students. Robert taught into all three years of the BPSA as well as providing mentoring and support while students are engaged in production activities.
Robert returned to Unitec after graduating in 2004 with the Diploma in Performance Technology, Robert spent 6 years working as a Freelance Lighting Technician in the Auckland theatre industry, specializing in lighting console programming and live performance operation. In that time he had the chance to work on a many number of performances from the smallest to the largest of venues working with a large variety of production companies.
During this freelance time Robert spent 5 years as the primary Performance Operator for Auckland Theatre Company, working on 5 of their main-bill shows a year. He has also worked for almost every professional venue in Auckland as a casual crew member in a variety of roles, and had the chance to tour shows to a number of venues around NZ.
Robert continues to maintain strong industry links and is regularly called on for production and technical support in a variety of roles, from working as a crew member to assist with the installation of a theatrical system to providing specialist support and guidance for theatrical control systems.
In 2012 Robert completed the Bachelor of Performing and Screen Arts: Production Design and Management. A large portion of this study involved in-depth learning and analysis of Vectorworks CAD software and proposing an industry standard application for use within the Department of Performing and Screen Arts on Live performance events.
Robert also has a keen (and currently amateur) interest in photography. You can view some of his work over on the Gallery pages. Galleries are updated approx once or twice a month and older images are rolled off after a period of time. Robert can be contacted regarding prints or copies of the images.